Technical Characteristic:
Workshop bench which allows two student to realise the works in practical electronics.
Standard dimensions bench cm. 200 x 100 x 65-90 (h).
(Any other dimension on request.)
Sectional-steel made frame mm.80x20, rust-resistant and epoxy oven-varnished without solvents.
Cylindrical legs diam. mm 80 x 20 with levelling-feet that allows the adjustment on irregular floors.
Worktop laminated wooden made, PVC rimmed with wrap-around corners.Admissible loads without any warping: 800 kg
Bench weight, without accessories: 68kg.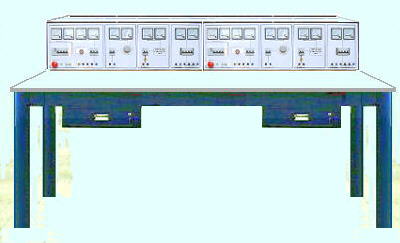 General circuit breaker 10A, with differential section 0,03A.
Two metallic drawers with key locked.
Desk dimensions LxPxH): 100 x 25 x 35cm.